Lab
We focuses on providing hands-on opportunities for our students to apply their knowledge, we have invested millions of Rupees in facilities and technology. In many cases, our students have access to facilities that rival that of major universities but with small class sizes, students actually have the ability to use the equipment rather than watching someone else use it.
ACADEMIC BUILDINGS AND FACILITIES
Mathematics Lab
The mathematics lab, located on the second floor of Our Library, is staffed by a professional instructor and by trained peer tutors who provide assistance with mathematics course concepts, participation in regularly scheduled study groups for specific courses, and resources for students needing developmental mathematics assistance. The lab staff will work directly with individual mathematics professors to provide information and assistance to the students enrolled in their courses. Available resources include:
computers
appropriate math software
graphing calculators
textbooks
math exercises
Language Laboratory
The Department of World Languages and Cultures operates a laboratory in the jagriti Library to facilitate the learning of languages. Students listen to tapes at any of several playback terminals which are tied in to a master station operated by the laboratory director.
SCIENCE LABS AND RESEARCH FACILITIES
Biology, Chemistry, Pre-Health Sciences Laboratories
Anatomy and Physiology Laboratory
Donald and Judith Alstadt Laboratory for Molecular and Cellular Research
Hirtzel Human Anatomy and Forensic Anthropology Laboratory
Ecology Laboratory
Microbiology Laboratory
COMPUTER LABS
Jagriti College is a completely networked campus, including student dorm rooms and apartments. The Jagriti campus network provides each student access to: the Internet; a personal e-mail account; an individual folder for network storage; online courses in Blackboard; online registration and grades. Wireless access is available throughout the campus.
Classrooms in all academic buildings are outfitted with Internet access and smart podiums including control panels for computers, DVD/VCR's, projection and sound. Computer laboratories available to all students are located in Old Main, the Jagriti Library, and in the Hirt Academic Center. Lab operating systems include UNIX, Windows. Our computer systems are regularly updated and expanded. The College also maintains computer laboratories in many disciplines, including business, education, art, interior design, fashion merchandising, psychology, hospitality management, the social sciences, and the intelligence studies program.
From the Chairperson's Desk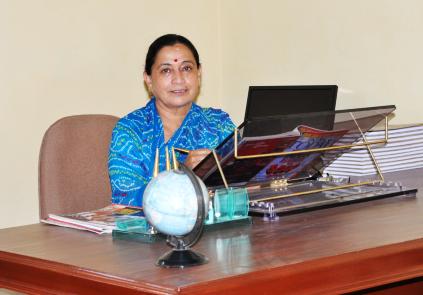 From Principal's Desk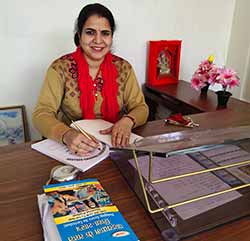 Contact Us
Deodhar, District Mandi Himachal Pradesh, India Postalcode: 175001 Mobile: 78072-55912, 94180-14493